MS NORBERT AND MR MANDY – PHOTOBOOK
When you're born, it's "Congratulations, it's a girl!" or "Congratulations, it's a boy!" For most people that fits, but for some it's more complicated. In the course of their lives they notice that although others perceive them as either a woman or a man, they feel differently inside.
This gender incongruence between the socially ascribed gender and the inner self-image of gender identity as female, male, mixed, neutral or other, often leads to a permanent suffering, a so-called gender dysphoria, due to social exclusion, state discrimination and the frequent desire for physical assimilation.
In the photobook "Ms Norbert an Mr Mandy" by photographer Lennart Gruensell, twelve trans* people between 20 and 65 tell their life stories on 144 pages. In addition to documentary photographs and extensive texts, the project includes archive images, photo albums, documents, audio recordings and sketches.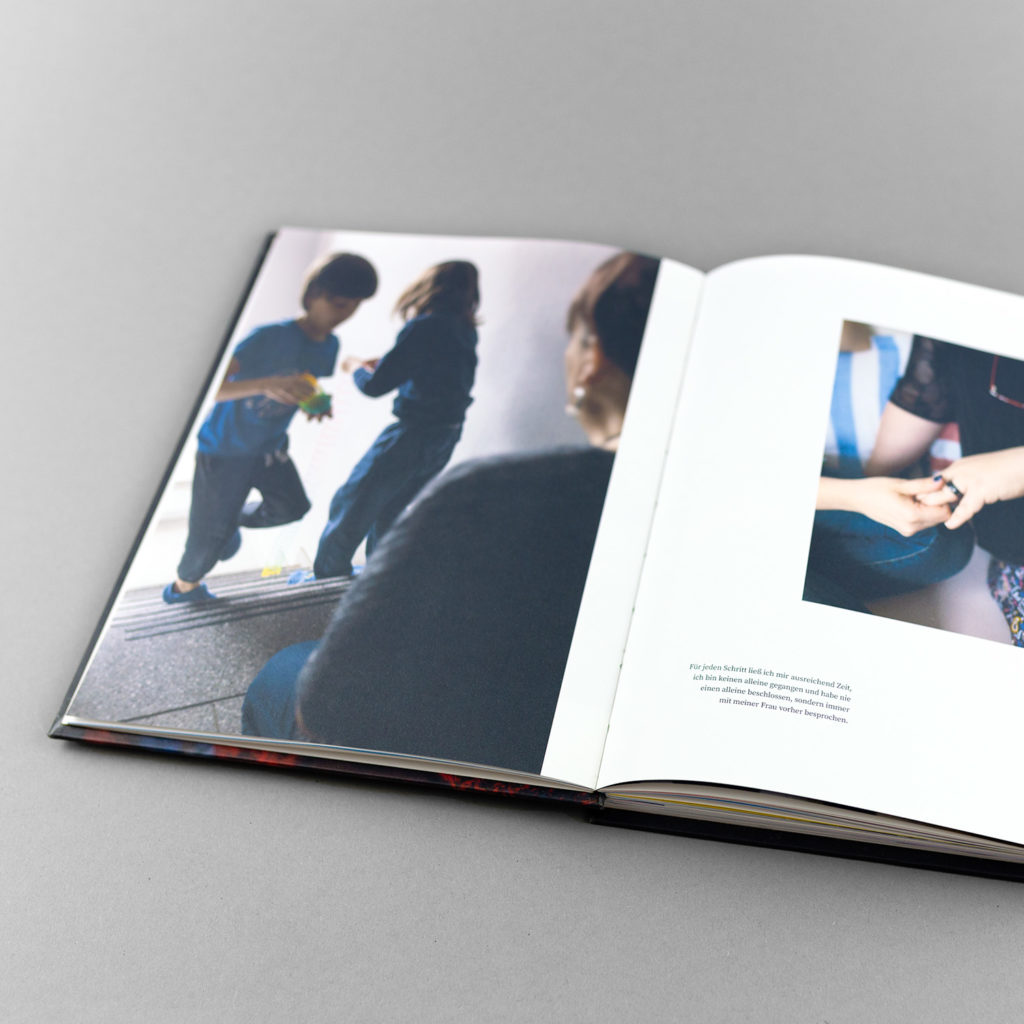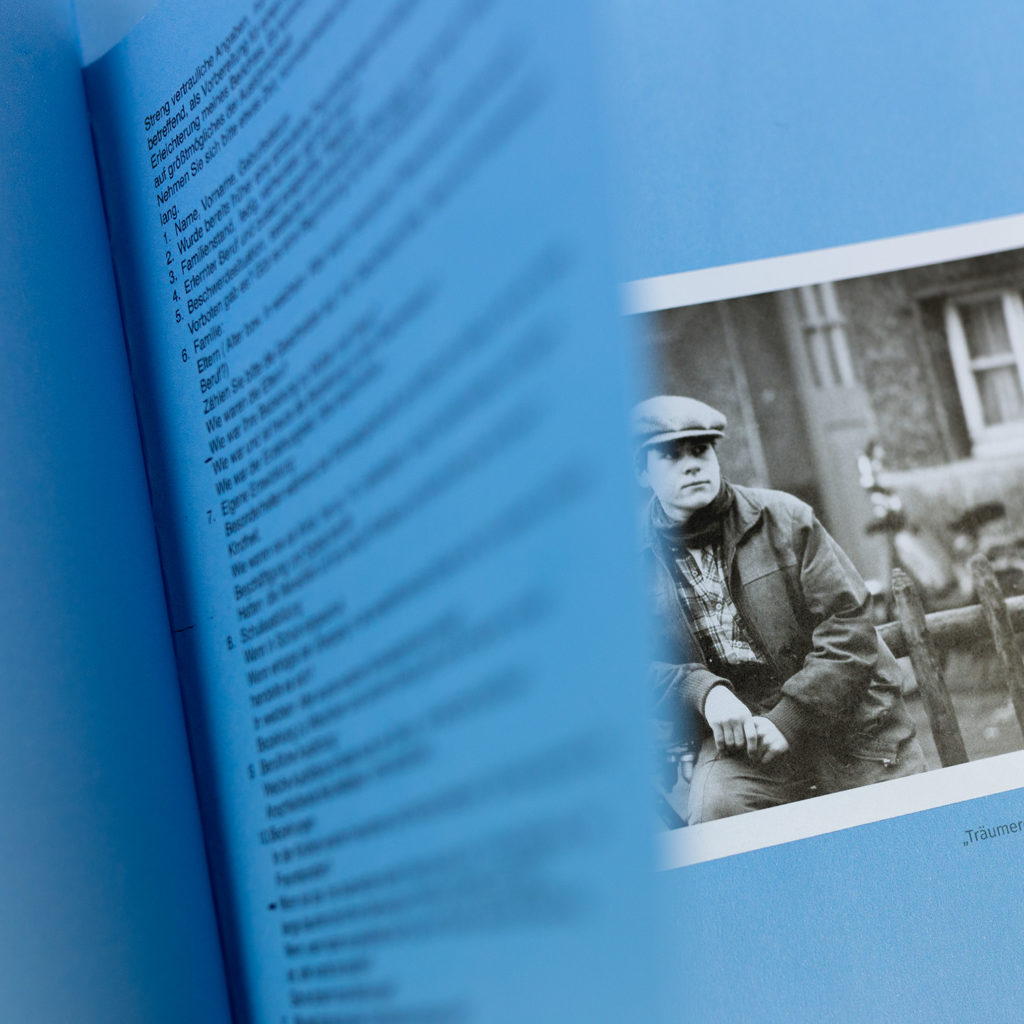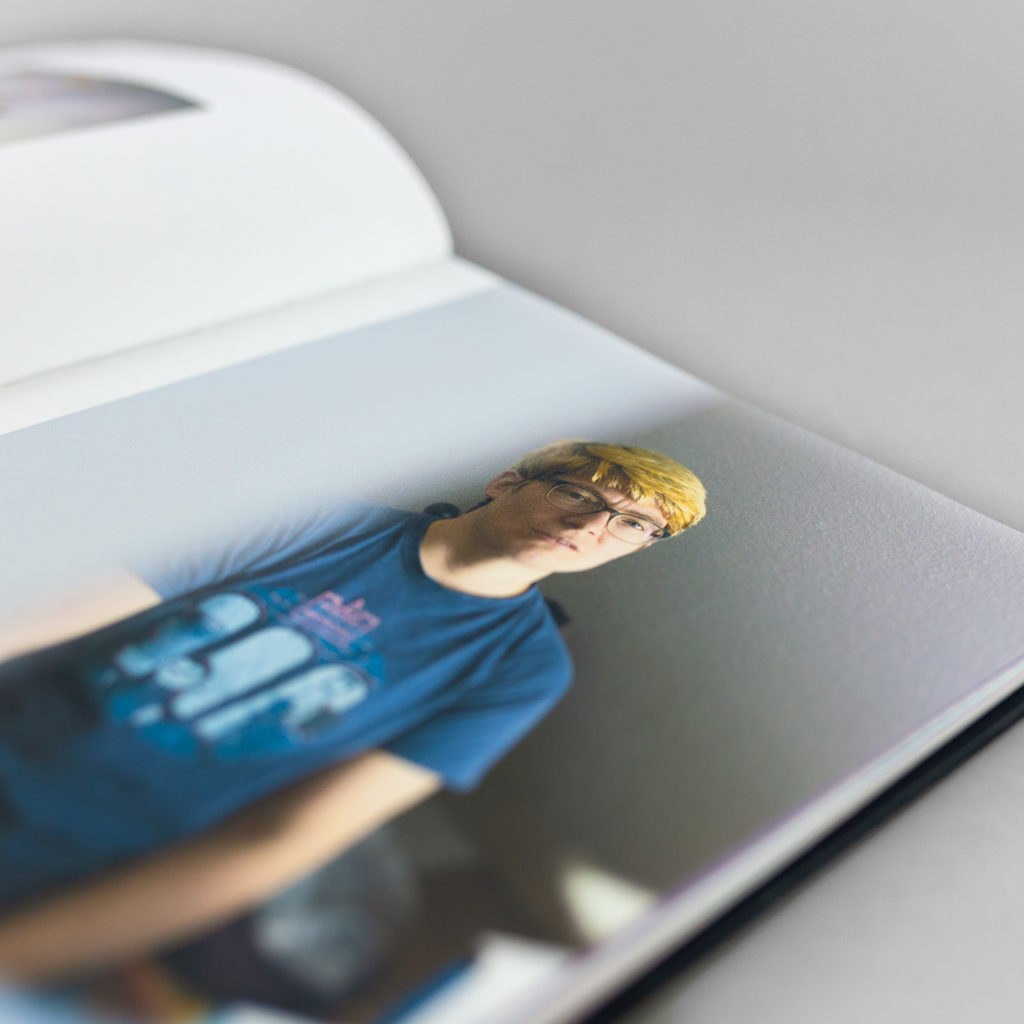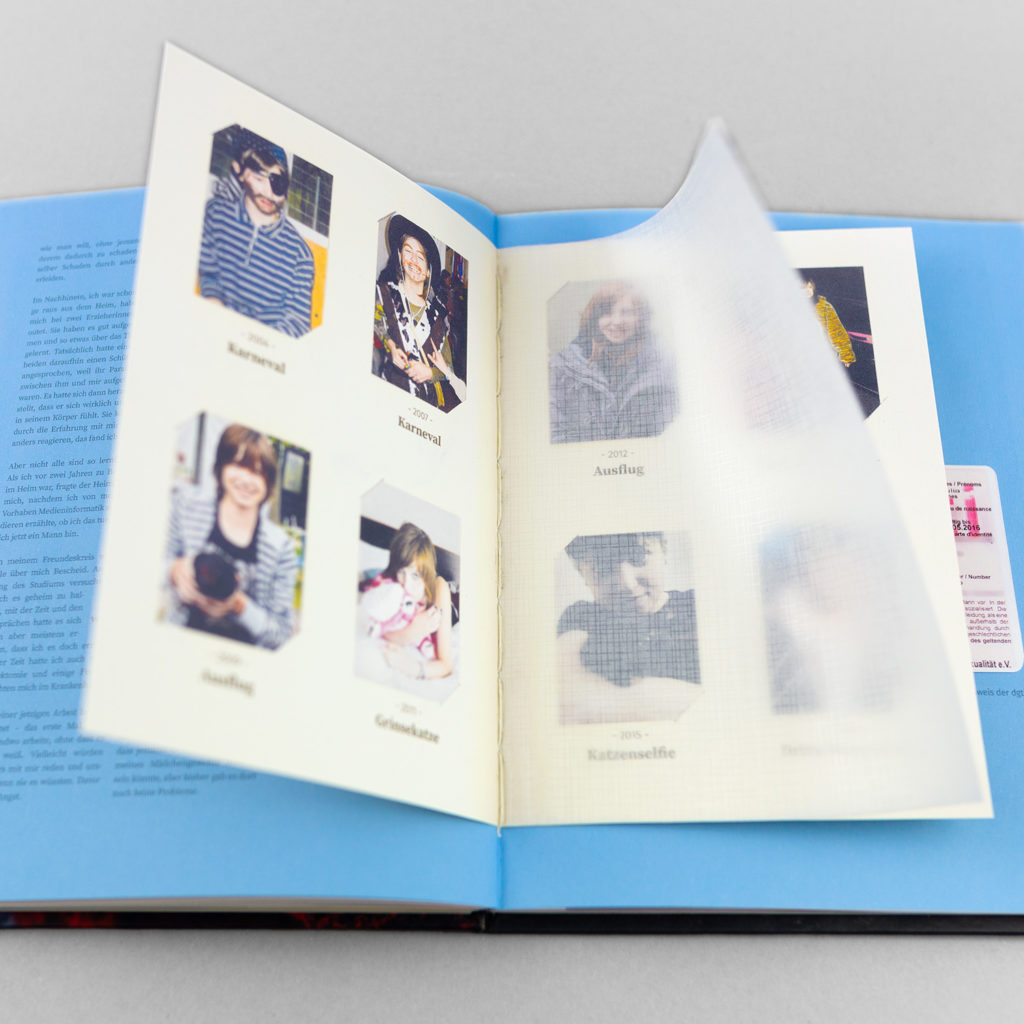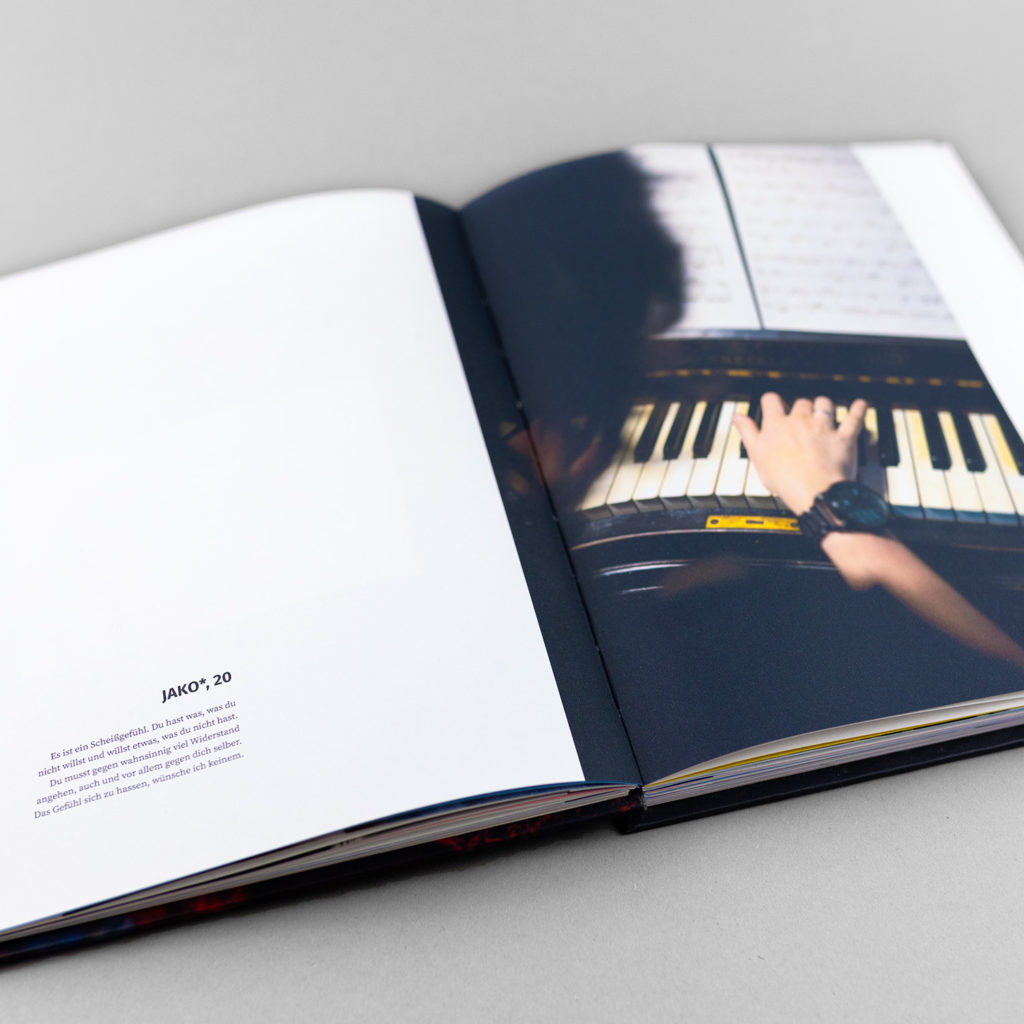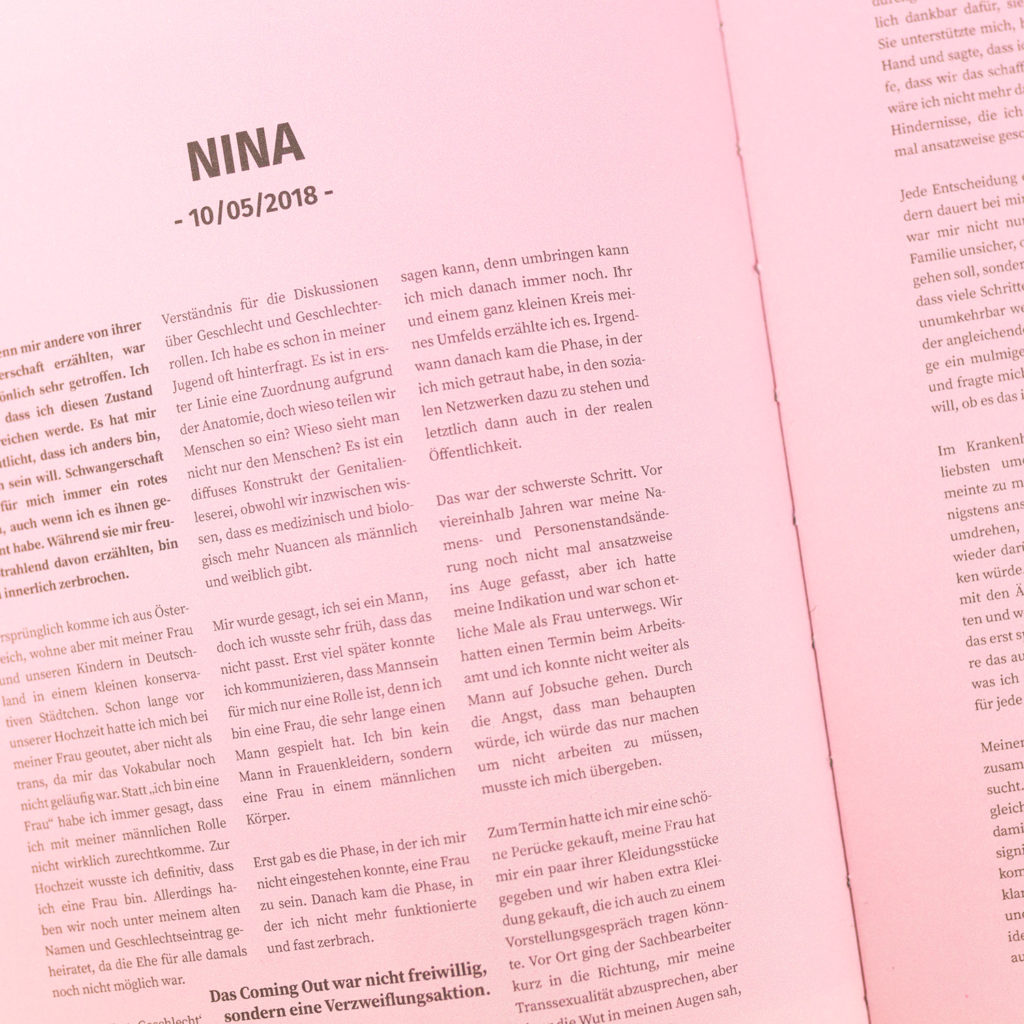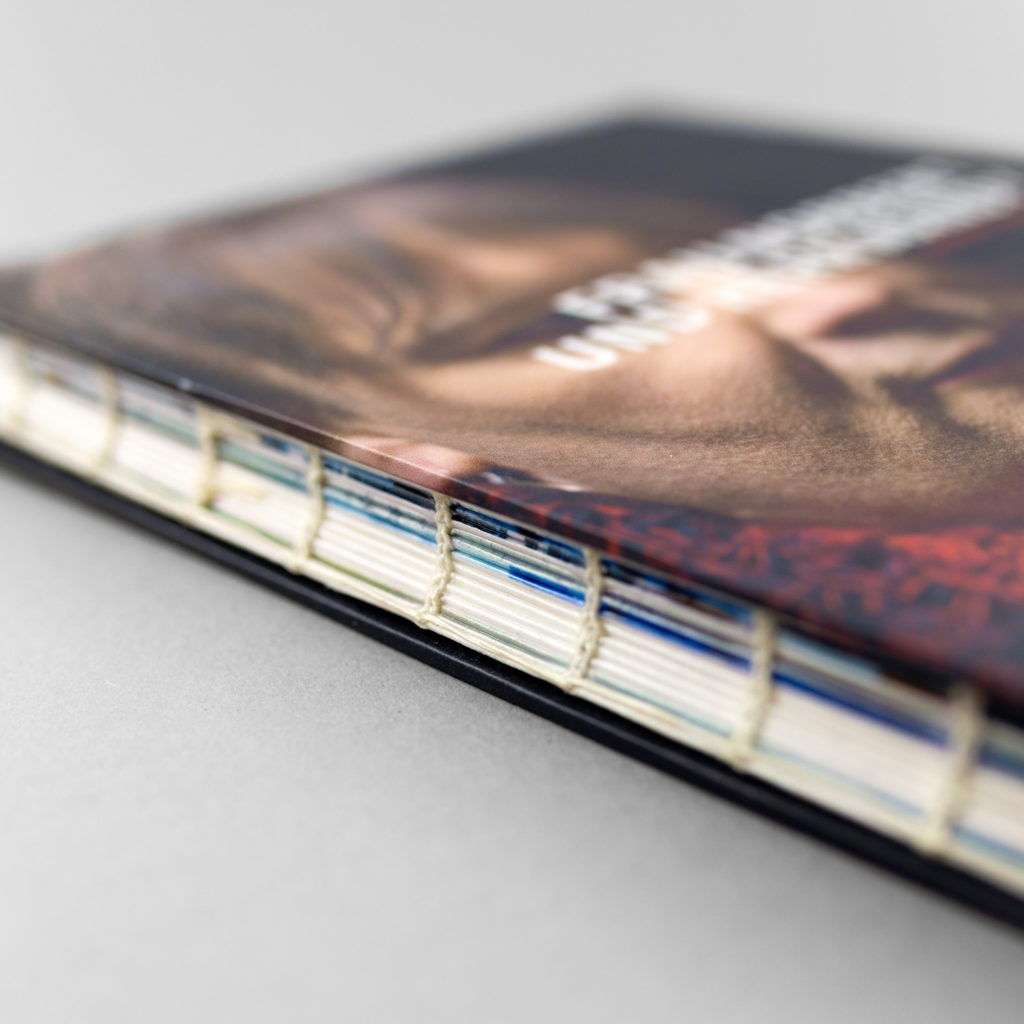 Further information:
Presentation: Photo book
Paper: Metapaper Rough White 90g/120g,
Metapaper Extrarough White 120g,
Metapaper Embossed Linen White 300g,
Photo Paper Super High Gloss 180g,
Glassine Paper with Linen Embossing 40g.
Fonts: Fira Sans, Source Serif Pro
Binding: Open thread binding, hardcover
Edition: Handmade edition 2018, 1st edition: 10 copies.
Exhibitions:
"Incondition"
f2 Fotofestival Dortmund
08.11.2019 – 21.11.2019
"vom blättern und wischen"
Künstlerhaus Dortmund
03.05.2019 – 02.06.2019
—
Thanks to Kai Juenemann, Dirk Gebhardt, Liane Gruensel and all the people who supported me.
Thanks Leon*, Julian, Nina & family, Silas*, Mandy, Dennis & family, Jaron & girlfriend, Sandra-Asja & mother, Tobias*, Natascha, Lucas and Jako* for your trust and faith in this project.